This post is also available in: Français
The Kardex is a directory of marriage files complementary to the Men and Women series. The files pertain to Catholic and Protestant marriages as well as to notarized documents.
The Kardex covers from 1621 to around 1950 for Quebec, Ontario as well as a small part of the United States.
The Kardex is navigated similarly to the Drouin Collection Records. The documents are organized in a file tree.
The Kardex marriage files contain the following information: the name and first name of the spouses, the name of the parents, or the name of the previous spouse.
In most cases, the date and location of the marriage may also be included. Additional information may also be present in the file.
To better understand the structure of the Kardex files, here is an example: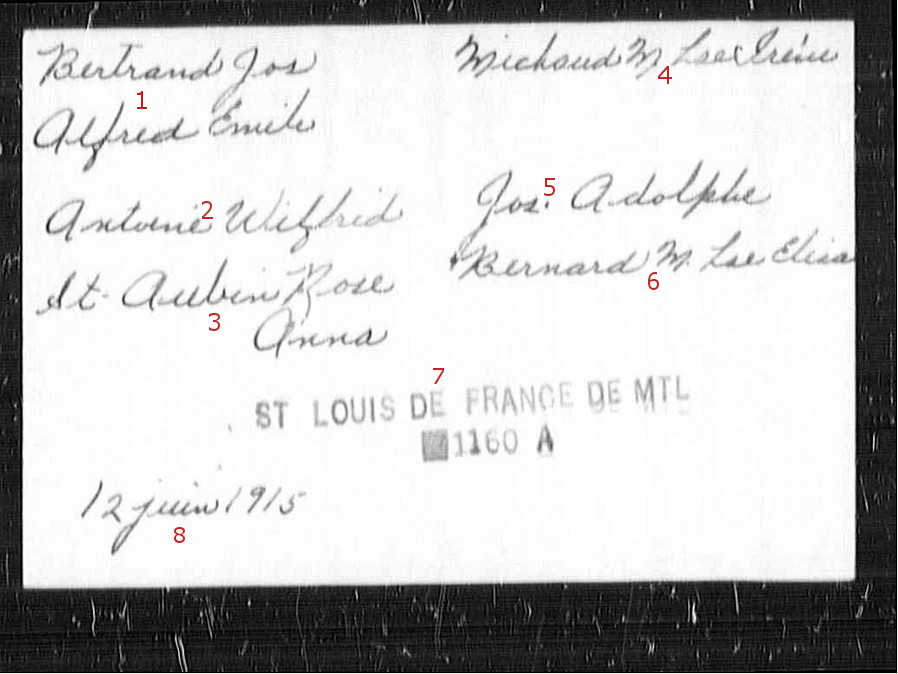 Bertrand, Joseph Alfred Émile – Husband

(Bertrand), Antoine Wilfrid – Father of the husband

St-Aubin, Rose Anna – Mother of the husband

Michaud, Marie Lise Irène – Wife

(Michaud), Joseph Adolphe – Father of the wife

Bernard, Marie Lise Elisa – Mother of the wife

St Louis de France de Montréal – Parish in which the marriage was celebrated

12 Juin 1915 – Marriage date
You can use the Kardex with a subscription to Genealogy Quebec at this address.