This post is also available in: Français
The Drouin Collection Records is a collection of parish registers (baptisms, burials and marriages). This massive collection contains, among other things, the entirety of Quebec's civil registry from 1621 to the 1940s.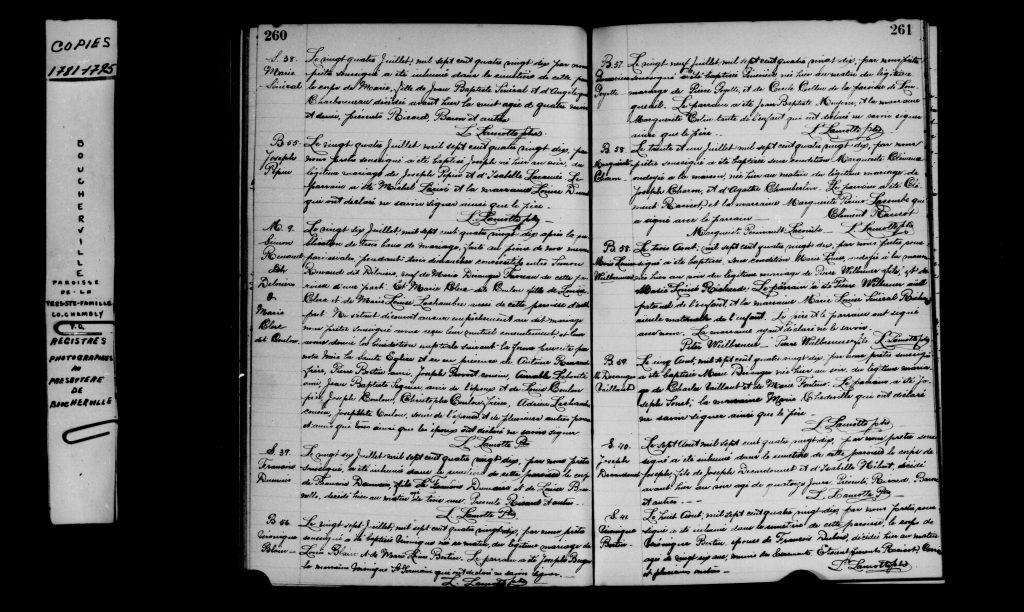 The collection also contains some notarized documents and censuses.
In all cases, these are original documents that have been digitized in the course of the past century.
The collection of parish registers from Quebec begins in 1621 (opening of the Catholic Register in Quebec) up to 1967. Most of the registers were photographed in the 1940s and thus do not extend to 1967. For the other collections in this database, the period covered may go beyond 1967.
The Drouin Collection Records cover all of Quebec (including non-Catholics) as well as French Acadia and part of Ontario, New Brunswick and the United States.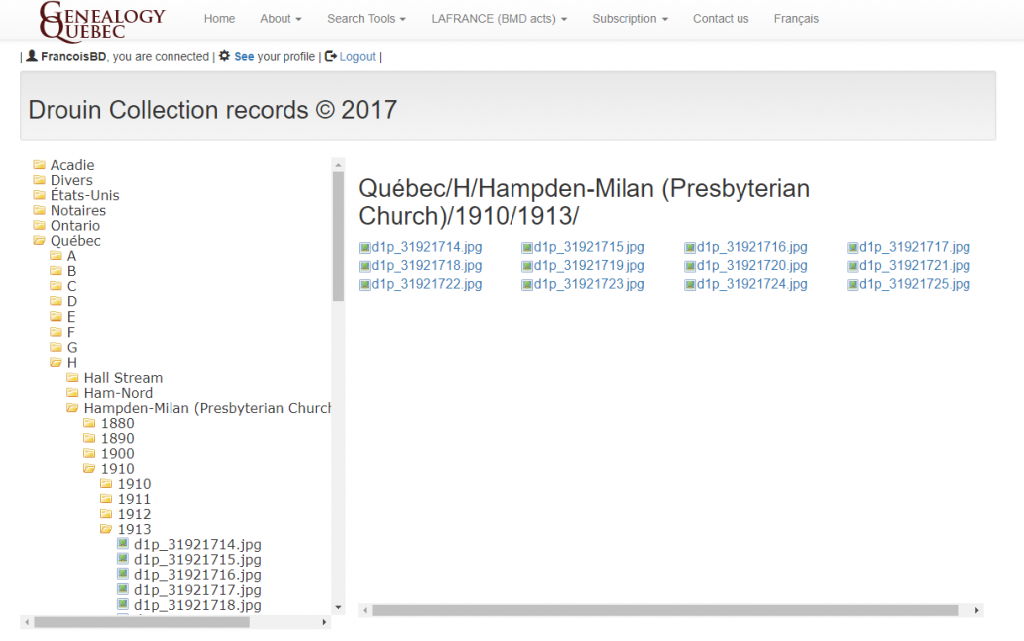 The registers are organized in a file tree. The documents are separated by collection and then by location and by year, or by letter and by name depending on the type of register.
Finally, the images are sorted in the folders by chronological order (from January to December). The trick is to identify the right collection to search in and to find the document using the location and date in which it was drafted.
The Drouin Collection Records can be browsed with a subscription to Genealogy Quebec here.