This post is also available in: Français

The Postcards tool contains around 256 000 postcards from Quebec and the surrounding area. Both sides of the card are available.
The tool extends throughout the 20th century, but most of the postcards are dated between 1980 and 2002.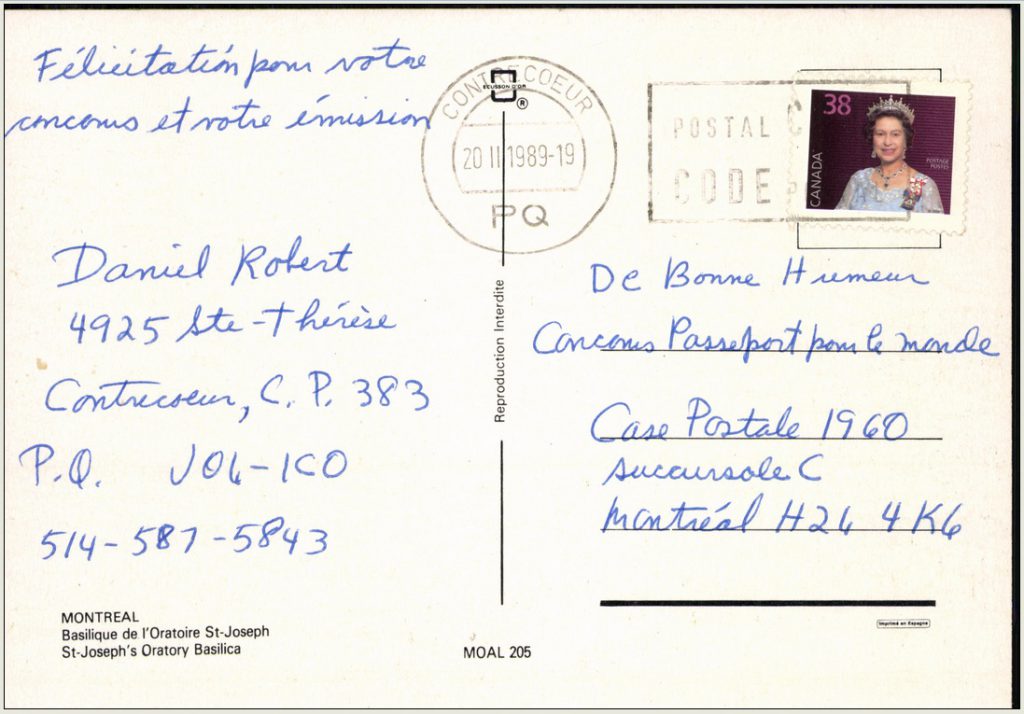 Postcards are indexed by the name of the sender and the recipient of the card. A search engine allows you to search by first and/or last name.
You can browse the Postcards tool with a subscription to Genealogy Quebec at this address.