This post is also available in: Français

Genealogy Quebec is a subscription based research website regrouping all of the collections and tools developed by the Drouin Institute over the course of its existence.
The website's 15 tools and collections total for over 50 million images and files covering all of Quebec as well as part of the United States, Ontario and Acadia from 1621 to this day. Genealogy Quebec is by far the largest collection of Quebec genealogical and historical documents on the Web.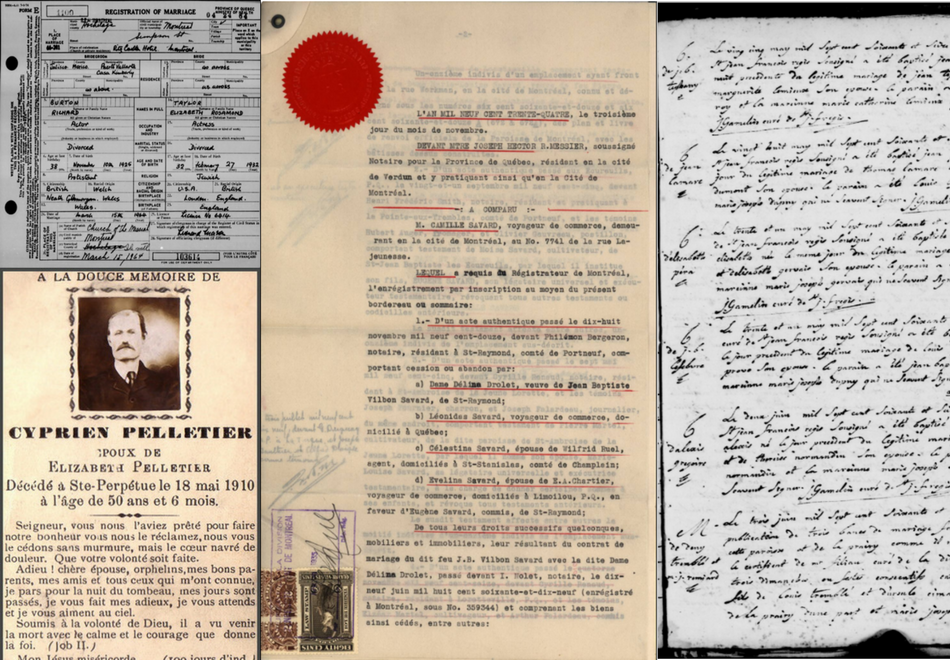 A Genealogy Quebec subscription gives access to the following tools (click on the tool's name for more details):
La Masculine (Men Series)

Fichier Histor

Fiches Acadiennes (Acadian Cards)

Dossiers généalogiques Drouin

Affinités généalogiques Drouin

Petit Drouin

Dictionnaire national des Canadiens-Français

La Féminine (Woman Series)

Prévôté de Québec

Fiches Franco-américaines (Franco-American Files)

Patrimoine Familial

Patrimoine National

Kardex Noir
Subscriptions
There are 3 types of subscriptions to GenealogyQuebec.com. All 3 subscriptions give access to the entire library of tools and databases; only the length of the subscriptions differ.
Prices are in Canadian dollar. Taxes will be applied for Canadian residents.

User guide – Getting familiar with the website
If you're beginning on Genealogy Quebec, we recommend that you follow the Quick start guide.
Genealogy Quebec is geared towards both seasoned genealogists and novices alike. While a certain familiarity with the website is necessary to make the most of its 15 tools and collections, the majority of our users are able to retrace their ancestors through our 3 main tools, which happen to be the more straightforward and easy to use.
We have separated the collections in 3 categories in order to guide our less experienced users towards the right tools:
These are the most comprehensive and detailed tools available on the website: The LAFRANCE, the Marriages and Deaths 1926-1997 tool, and the Obituary section. For most of our subscribers, these 3 tools will be sufficient to find their ancestors and retrace their lineage. All of these tools are equipped with a search engine.
These are our complimentary research tools. They are used to address potential gaps in searches made using our primary research tools, or to add additional sources and information to these searches. All of these tools are equipped with a search engine.
Archival funds and databases
These tools use a file tree structure. They are not equipped with a search engine and must be browsed manually.
On the Tools page, users may get more information regarding each tool, such as the type of document, the period and region covered as well as a short tutorial, by clicking on "More information".
You will find a series of articles about our numerous tools and collections on our blog.
Establishing your ancestry and finding your ancestors using Genealogy Quebec.