This post is also available in: Français

An update has been applied to the Acadia – Families tool, one of the 15 collections available to Genealogy Quebec subscribers.
Over the past year, 17,037 family files and 37,029 baptism, marriage and burial records have been added to the collection.
What is the Acadia – Families tool?
The Acadia – Families tool contains family files based on original Acadian church records.
In total, this tool contains 158,832 family files. Currently, these cover a period that spans from the beginning of the Acadian colony to the end of 1849. In addition, 37 locations covering from 1850 to the end of the available registers are included. A list of these locations as well as a more detailed overview of the collection can be found on the Drouin Institute's blog.
The files usually contain the names and first names of the parents, the first name of the child, the dates of birth and/or baptism, of death and/or burial, and of marriage (a total of 300,934 dates). Links to the original church documents pertaining to the baptisms, marriages and burials mentioned in the file are also usually available.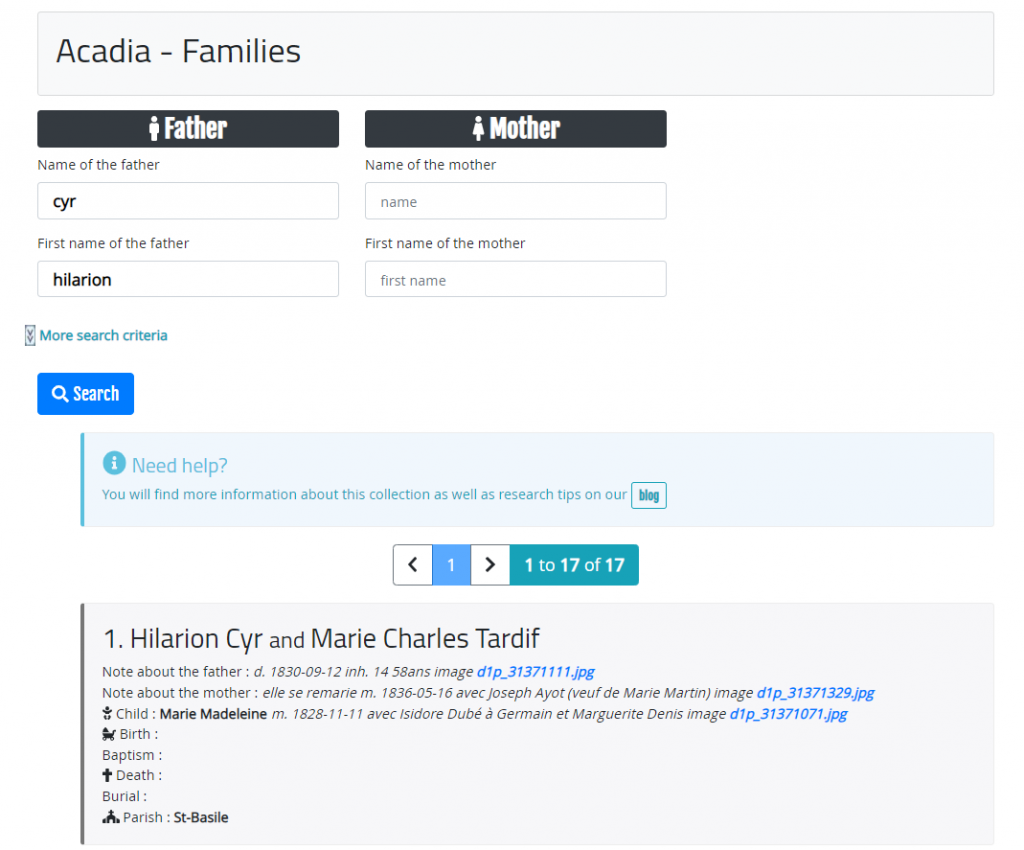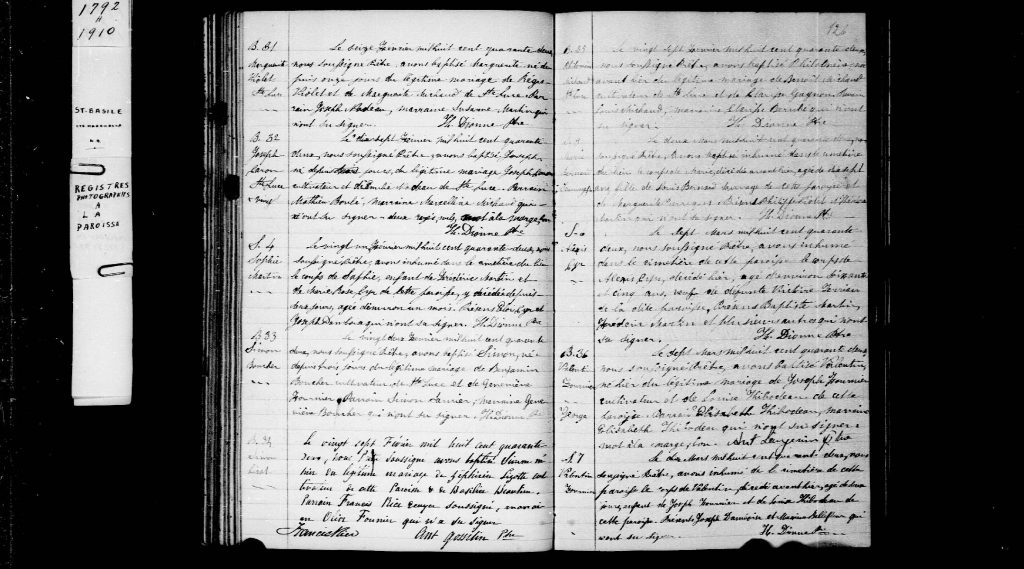 The Acadia – Families tool can be browsed with a subscription to Genealogy Quebec at this address.
Subscribe to Genealogy Quebec and trace your ancestors with over 49 million images and documents today!

Genealogically yours,
The Drouin team