The Obituary section is divided in 4 subsections that contain different types of documents.
This section, covering all of Canada from 1999 to today, does not require a subscription to the website to be viewed. In addition to being updated weekly, it currently contains over 2 million obituaries.
This section is equipped with a search engine as well as navigation categories. The search engine allows for a first name, last name and date search as well as a search for words contained in the notice.
The obituaries are sorted by province, city and publication to provide a more fluid navigation experience.
Newspaper obituaries
This section contains 656 155 obituaries published in Quebec newspapers from 1945 to 2015.  
It is organized through a file tree that sorts the notices by letter and then by name. The images in the folders are named and sorted following this format: Name_Firstname_Year_Month_Day.jpg
Death cards
This section, containing 54 000 death cards published between 1860 and today, is equipped with a search engine allowing you to search by name, first name and date of death.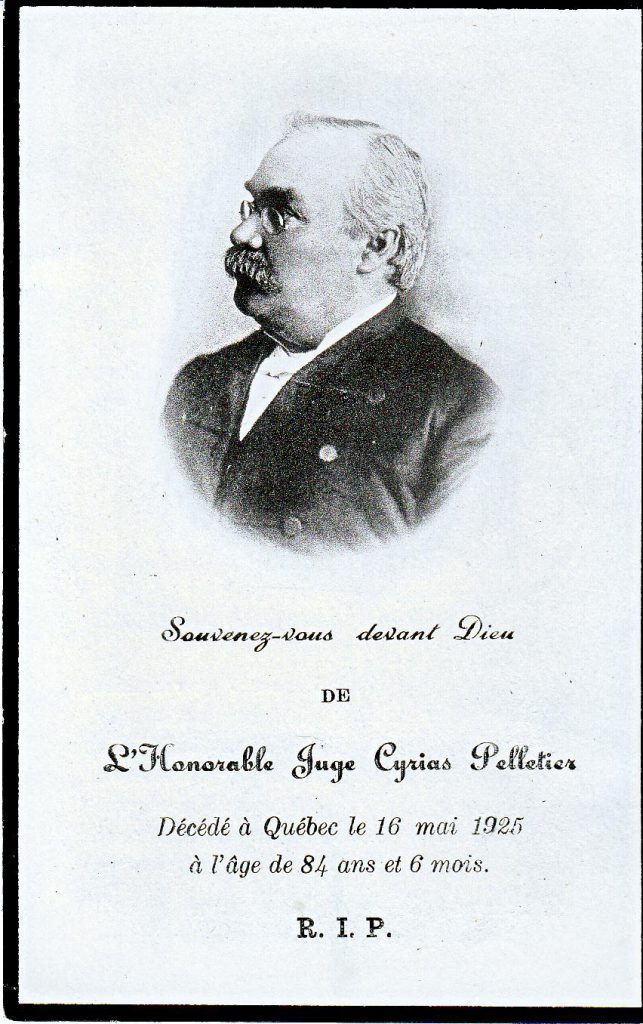 You may use the "%" character to search for part of a name. For example, a search for "Rog%" will find all the death cards in which the subject wears a name starting with "Rog". This allows for more generic searches and is particularly useful for names which tend to be spelled in a lot of different ways.
Tombstones
This section contains 611 000 pictures of tombstones, indexed by name and text on the stone.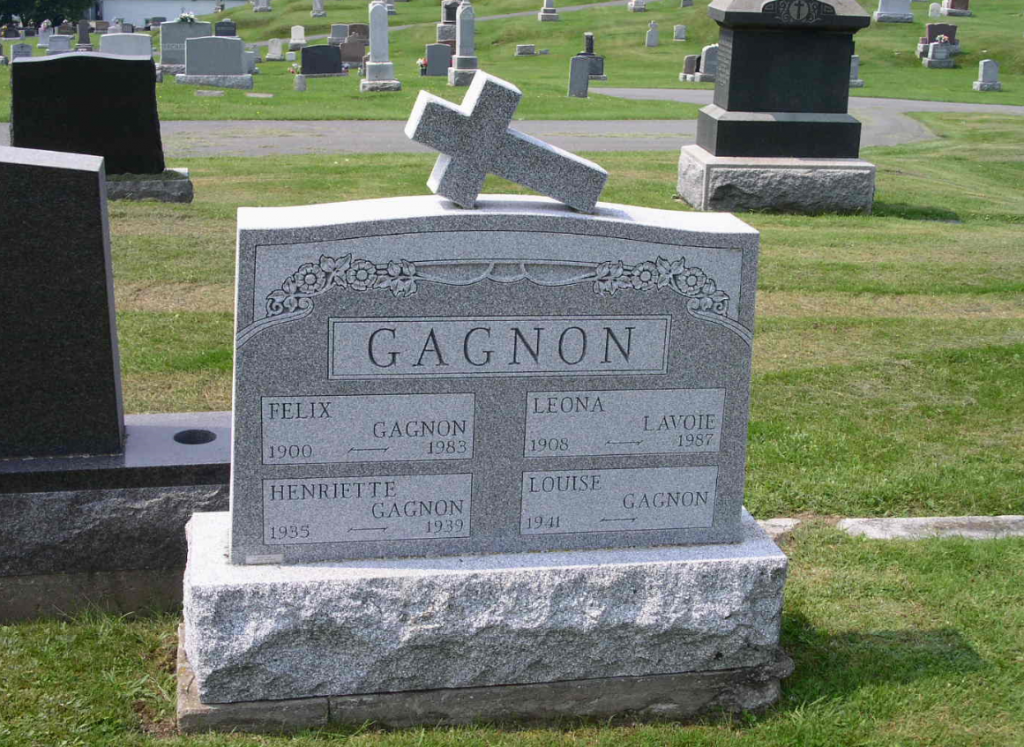 It is equipped with a search engine allowing you to search by family name or by the text engraved on the stone. You may search through a specific cemetery or in all of them at the same time.
Like with the death cards, the "%" character may be used to search for part of a name.
The Obituaries section can be browsed with a subscription to Genealogy Quebec here.