The family tree is an essential tool for any genealogy enthusiast, as it allows you to trace and visualize your family history over several generations. If you want to grow your family tree with accurate and complete information, you will inevitably have to refer to various types of historical documents.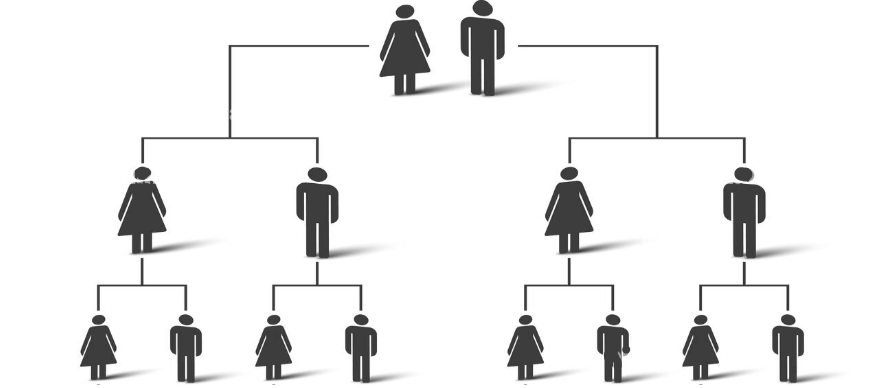 In this article, we will explore the most common types of historical records used in genealogy, explaining how they can help you build a complete and detailed family tree.
Civil and religious records
If you had to limit yourself to one type of document for your genealogical research, it would undoubtedly be church and civil records. These records contain the vital events of a population, namely births (or baptisms), marriages, and deaths (or burials).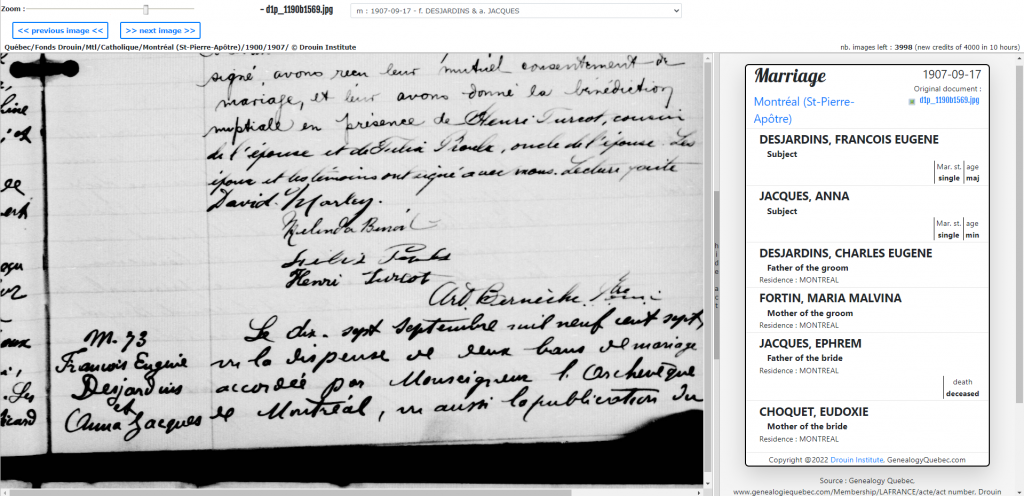 How church and civil records help you grow your family tree
Church and civil records contain a lot of interesting information pertaining to their subject; their name, date of birth, marriage or death, place of birth, residence or death, and often the names of their parents and/or spouse.
Not only can you plug this information in your family tree, you can also use it to go back one generation in the line you are researching.
More specifically, the marriage record is the key to your genealogical research, as in most cases, it will contain the names of the parents of the spouses.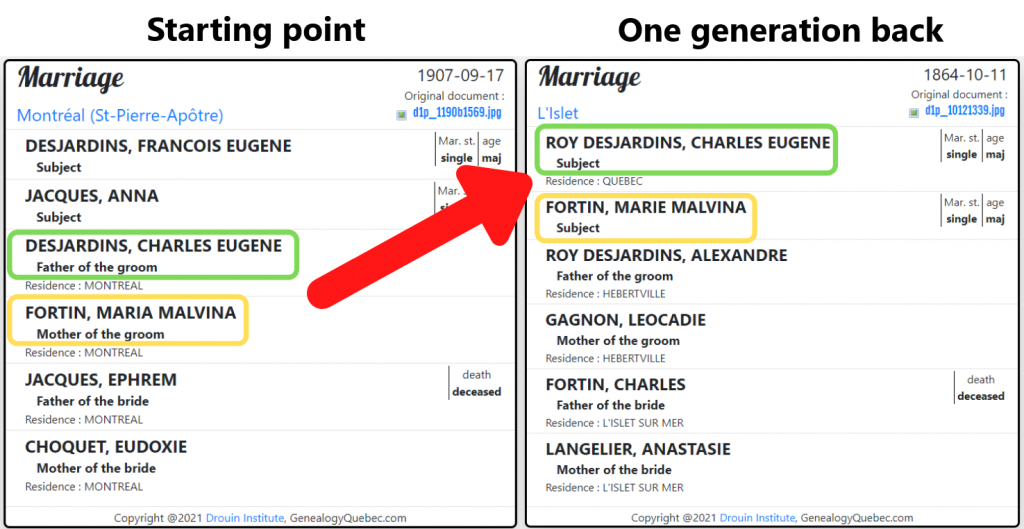 The names of the parents of the spouses are indicated in the marriage on the left. Searching for them allows you to find their marriages, in which you will find the names of their respective parents. By repeating this process, you can go back through the generations and easily complete your family tree.
The best sources of Quebec church and civil records
Quebec birth records and baptisms – The best free and paid sources
Quebec marriage records – The best free and paid sources
Quebec death records and burials – The best online sources
Obituaries and Headstones
Obituary notices and tombstones are among the most commonly used documents in genealogy, as they contain a wealth of information about the individuals and cover periods that are not available through other types of documents.
How obituaries and headstones help you grow your family tree
Although civil and religious records are essential to your research, they are rarely available for the modern period. Indeed, for privacy reasons, it can be very difficult or even impossible to find recent records, which complicates the task of filling in the contemporary part of your family tree.
This problem does not exist for headstones and obituaries. In the case of headstones, they can be visited and catalogued in local cemeteries. As for obituaries, they are published daily in newspapers and on the Internet. Therefore, many collections covering the contemporary period are available to genealogists.
It should also be noted that obituaries and headstones often mention family members of the deceased, which is crucial to allow you to bridge the generations in your family tree.
The best sources of obituaries and headstones in Quebec
The Obituary section on Généalogie Québec contains nearly 5 million obituaries, memorial cards and headstones from Quebec and Ontario.
There are also many sites dedicated to the publication of obituaries online. These sites are indexed by search engines such as Google and Bing, which makes finding an obituary on the Internet very simple.
Generally, all you have to do is enter the name of the deceased into your favorite search engine and browse the first few results. However, if the name is very common, it may be necessary to add terms such as "obituary" or "death notice" to your search. If an obituary is present on one of these sites, you will find it among the first results of your search.
Censuses
Censuses are important sources for genealogy because they provide information about a family's members and where they lived at a specific time.
How censuses help you grow your family tree
Censuses can help you identify a person's family members, including children, spouses and parents. By comparing censuses from different years, you can also track changes in family composition.
In addition, they allow you to confirm information found in other sources, such as religious or civil records. For example, you can confirm dates of birth, places of residence, occupations and names of family members.
Finally, census records can provide you with details about the daily lives of the family members you are researching, such as their occupations or education levels. This information can help to reconstruct the lives of your ancestors beyond names and dates and to flesh out your family tree.
The best sources of censuses in Quebec
On Genealogy Quebec, you will find the Quebec censuses for the years 1881 and 1901, and the Ontario census for the year 1881. These contain more than 5 million individuals.
The Library and Archives Canada site allows you to browse through many censuses of Quebec and Canada.